Project 3: Pannexin 1 Channels in Diet-Induced Metabolic Syndrome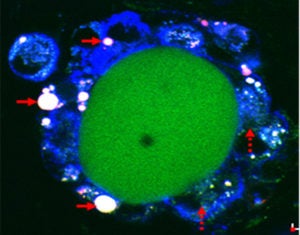 Inflammation and macrophage infiltration into obese adipose tissue were shown to contribute to the
development of insulin resistance and type 2 diabetes. In this project we propose to study the previously
unrecognized role of the Pannexin 1 channel in controlling ATP release from cells in the adipose tissue. We
will test the hypothesis that Pannexin 1-dependent ATP release exerts paracrine effects on macrophages to
regulate inflammatory status as well as autocrine effects to regulate lipid and glucose homeostasis in
adipocytes. We will further investigate if deficiency of Pannexin expression in adipocytes affects adipose tissue
inflammation and the development of insulin resistance in mice fed a high fat diet.