Project 1: Pannexin Channels in Tissue Inflammation and Metabolite Release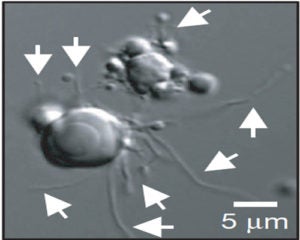 Prompt clearance of dying corpses in tissues is essential for preventing induction of inflammation. A key step in
apoptotic cell removal is the release of nucleotide find-me signals via the pannexin channels, attracting
phagocytes to facilitate clearance. This proposal addresses how the pannexin channels and the cell clearance
process influence the onset and progression of atherosclerosis and lung inflammation. The proposed studies
will also help identify selective and beneficial pharmacological targeting of pannexins in specific diseases.